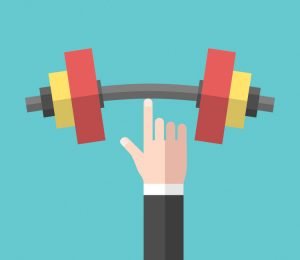 By Valeria Basso, Brand Experience Architect/Owner, Symphonic Communications Consulting
I had no idea the impact that increased awareness could have on my work.
When Susan first told me about the importance of self-awareness to elevate one's work, I confess I was a little skeptical. For one, I didn't think it would correlate so strongly to performance and my firm's profitability. Second, I thought (a bit cockishly, perhaps) that I already knew myself pretty well, being a very introspective person.
Yet, Susan's Kolbe Index and Strengths Profile have opened my eyes to the patterns I use to work and problem solve – and the implications those patterns have on my productivity and ability to produce even stronger results.
Feeling Re-Energized Through Self-Awareness
While some insights were not a surprise, others were big revelations. More importantly, both assessments – and discussing their practical meaning with Susan – gave me the opportunity I needed to stop and think about how I approach my work; to realize when and why I spin my wheels; to understand what I should do more and what I should stop doing. It gave me the space to do some reflection, which is a very rare occurrence for a business owner like me, always racing against the clock.
Learning about my strengths and then arriving at those "aha moments" of self-awareness is extremely invigorating. Instead of putting myself down thinking about my weaknesses, I now focus on what makes me thrive and gives me that wonderful gift of flow and elation, which makes work much more enjoyable.
Increased self-awareness and using my strengths is showing me what to do to feel more fulfilled and concentrate on what I'm best at, so I can provide the best value to my clients.
A Path for Working Smarter
When we were reviewing my Strengths Profile, Susan mentioned that a lot of people have the tendency to build their careers around their Learned Behaviors – those things that we do well but take a lot of energy out of us. I realized I was doing exactly that, instead of capitalizing on my strengths, and that's why I often felt exhausted and overwhelmed. I also learned to recognize when I take my strengths too far, to the point that they become almost counterproductive. For example, my "Service" strength sometimes makes me want to provide assistance to my clients even far beyond what they have paid.
Likewise, I never thought of myself as someone who takes risks and thrives on improvising and thinking on the fly without much preparation. Yet, my Kolbe A™ Index results told me that's the way I approach every problem. Once I started paying attention, I was surprised to see how true that was…and how much of a kick I was getting out of using my Quick Start mental energy!
Learning about Kolbe also made me realize the reasons why I had struggled so much on a couple of past projects. The clients' requests for collecting a ton of data, researching best practices, explaining every detail, and documenting every step had clashed with my MO and driven me completely crazy. At the same time, I am inclined to approach projects in an unconventional way and improvising without a roadmap and that can be frustrating for some clients.
I could see something that I had considered as a total failure on my part in a new light and understand what I could have done to make the collaborations more productive.
Armed with my newfound self-awareness, I am now enjoying embracing my strengths in how I work to bring out the best in myself, every time! And I am happy to report, my clients are thrilled with my work and I have more energy to devote to their projects. A win-win.
Kolbe A™ Index and Action Modes® are the trademarks of Kathy Kolbe and Kolbe Corp. All rights reserved.