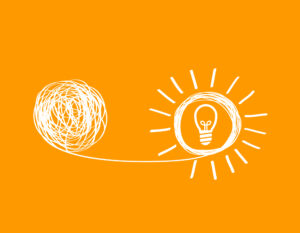 For those who have not had the experience of being coached, I have created a new series of posts to give you a peek into how coaching clients have learned to maximize their natural talents when working alone and with others.
You will be able to hear directly from some of my clients who kindly agreed to do a video interview and discuss what they got from the coaching and the significant shifts that have happened because of it.
While each person came to me with specific challenges, all gained more awareness about themselves and their working patterns and put it to use to experience more ease in their work while making a greater impact.
The results the clients will speak about came from combining leadership development and the insights obtained through their Kolbe™ Assessment.  As my favorite tool to support both individuals and teams, Kolbe™ helps identify people's innate abilities and how to use them to maximize productivity and collaboration.
A PREVIEW OF WHAT'S COMING
Over the next few weeks, you will hear from:
Do you want to make a bigger impact without exhausting yourself in the process? Would you like to make easier your working relationships?  Let's talk about how coaching could transform your work.
Kolbe A™ Index and Action Modes® are the trademarks of Kathy Kolbe and Kolbe Corp. All rights reserved. The description in this blog is my interpretation of the Kolbe System™. Here is an overview to gain an understanding of the approach and wisdom.