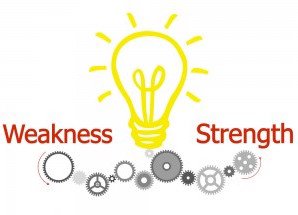 Jeff Jones, a Vice President in an international engineering firm, hired me to increase his leadership impact and lower his feelings of overwhelm.
We focused our sessions on strengths coaching, which included helping Jeff develop greater self-awareness of his skills and how to use them most effectively.
Identifying The Client's "Performance Zone" and the Cause of Exhaustion
A strengths coaching tool called Strengths Profile helped us gain useful insights to create real leadership change. Jeff's feedback report indicated that he is at his best when he is working on a mission and solving complex problems.  It also revealed that he has a keen sense of work ethic, yet this work ethic was exhausting him. Based on these insights, we worked to fine tune Jeff's approach to give him more energy each day.
Step 1: Minimizing "Negative-Impact" Strengths
A crucial part of strengths coaching is figuring out how to not overuse those strengths that might actually be counter-productive and energy draining for us. For Jeff, we detailed the tasks that relied heavily on his "work ethic."  For example, Jeff was so adept at managing projects that it was easier for him not to delegate. He never realized how much his energy was depleted by not delegating. He was probably one of the best project managers in the firm, yet it was better for him to focus on providing leadership to those whose job it was to deliver the project management. He shifted his approach from being a strategic manager of projects, to being a leader and teacher to his team.
Step 2: Maximizing Energizing Strengths
Next, since Jeff felt most energized when working from a place of "mission," we wrote a LEADERSHIP MISSION STATEMENT to give him focus.  The idea was for him to revisit the statement whenever he was unsure of how to best use his time. This is Jeff's Leadership Mission Statement:
Provide leadership to the group
Develop strategic direction and management to the group
Design team structure and management plans for work delivery
Orchestrate staffing of all projects
Provide technical guidance to team members
Be a role model to the team
At first, Jeff found it difficult to remember the tool insights and his mission statement.  Over time, he learned to watch for which activities gave him energy and which ones depleted it. This helped him naturally move into spending more of his time leading as he had defined in the mission statement, ensuring he was delegating on a consistent basis.
The Transformation
The changes brought on by the strengths coaching gave Jeff higher levels of energy and fulfillment in his job. They also allowed him to make a much greater contribution to the firm as a whole. Before the end of the coaching engagement, Jeff was promoted to Senior Vice President and was asked to lead additional teams. He is now leading double the number of teams and employees than when he began the coaching work, yet he has much better energy! Are you or your team struggling with exhaustion? You might be relying on strengths that actually have a negative impact on your performance. Contact me to discuss how strengths coaching can help you turn things around like it did for Jeff.