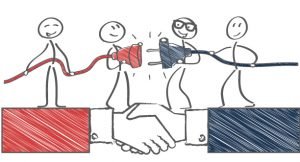 A high performing leadership team – where everyone is aligned and works collaboratively – is one of the most important aspects to a successful business.
Are your team's performance and productivity where you want them to be?  Are they meeting – or exceeding – your company goals?
What would you be able to accomplish if your team could:
Obtain greater levels of engagement and collaboration?
Have stronger communication with fewer misunderstandings?
Conduct more productive meetings?
Make important decisions faster?
Reduce stress and exhaustion?
Engage in healthy, rather than disruptive, conflict?
The Key to High Performance
As a Master Team Coach and Kolbe Certified™ Master Consultant, I work with teams who want to take their performance – and their company's – to new heights by helping them build better communication, collaboration, and alignment.  One of the powerful tools we use to start the team process is the Kolbe System™, which measures and predicts how people and teams work. Leveraging the insights Kolbe provides, we work at the team and individual level to develop the #1 skill that all high performing teams and leaders possess: self-awareness.
Why? Because the ability to understand yourself, your teammates and the team dynamics is an absolute game changer that transforms teamwork and leadership in a radical way. In decades of experience as a coach, I have supported many teams to new levels of productivity with positive, respectful new ways of understanding themselves and each other.
Listen to some of my clients talk about how the coaching has helped them build stronger teams, improving productivity and collaboration across departments, with ripple effects through the entire company:
Ready to bring this kind of transformation to your team?
Contact me today: 847.242.0351 or coach@susanspritzmyers.com