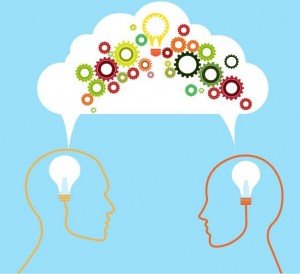 A large pharmaceutical company hired me to coach Elizabeth, one of the team members of their clinical department. Elizabeth had been working on a new drug for many years and they were at the final stage of getting it FDA-approved.
Elizabeth is incredibly bright and hardworking but, at the time, she was absolutely exhausted. My job was to help her figure out how to be less stressed and take the product to the finish line. Interestingly, most of the clinical department was made up of male medical doctors. Despite having worked there for years and being recognized as a go-to powerhouse in the department, she had never been promoted because of her lack of a medical degree.
Low Emotional Intelligence Standing In the Way of Success
At the start of the coaching, I did informal interviews to obtain feedback on Elizabeth from her department members and key stakeholders. The feedback revealed that she usually had the best solutions about key matters, understood organizational and product issues and was able to create innovative solutions with her team.
However, many of the stakeholders in other groups had a hard time working with her, even with the tremendous respect they had for her knowledge. Most of the people on the team said that Elizabeth didn't listen and, although her solutions to problems were arguably good, she usually acted as if she didn't need input from others and was curt in her communications.
Elizabeth and I decided we had to work on improving her Emotional Intelligence, so she could connect with others and navigate the many departmental landmines. She had to learn the art of collaboration, patch up old damaged relationships and truly recognize how not including other departments had limited her success.
We read books on Emotional Intelligence and spent much time talking about the specific skills required to help her be a better connector and collaborator.
The Transformation
As a result of the coaching, Elizabeth embraced the Emotional Intelligence skills and softened her edges. She started asking people how they were at the beginning of conversations and found ways to include their contributions, becoming more of a team player and less of an individual contributor who uses only her solutions without input from others.
Her change in approach also got her that promotion that had eluded her for some time. The product finally won approval from the FDA after seven years and Elizabeth was selected to run an interesting, new global team with much wider challenges.
As the icing on the cake, Elizabeth reported feeling more engaged and energized than she'd been in years.
Takeaway
Lack of Emotional Intelligence skills can stunt the professional growth of even the most talented people and impact the performance of entire teams.
Luckily, Emotional Intelligence can be learned.
Contact me to learn more about how coaching and Emotional Intelligence training can help your organization.