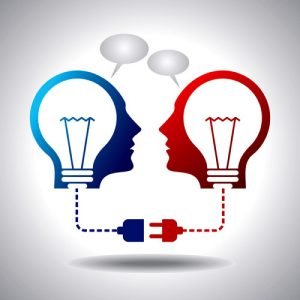 A decade ago people were asking, "Why would I hire an Executive Coach?" Now that the benefits of coaching have been well established, the focus has changed to, "How do I hire the Executive Coach that is best for me?" The International Coaching Federation provides helpful tips in this regard.
Here's my perspective.
The Executive Coach / Client Fit
One of the most important aspects to consider when looking for a Leadership Development coach is fit. And fit on many levels. That alone can likely determine whether the coaching relationship will be successful or not.
• Make sure the coach understands your world and your goals for the coaching work. The right Executive Coach does not need to have worked in your industry, but must be able to grasp the context in which you operate.
• Are the coach's personality and approach a good match for you? When interviewing coaches, notice how comfortable you are talking to each one. Coaching works when you are honest and are able to talk to the coach about the uncomfortable things that you do not share with others.
• Do not hire an Executive Coach just because they coach your boss and you think you will get some good intel. Remember that coaching is confidential, so you won't hear about their other clients. Concentrate your efforts on finding YOUR own coach; the one who can best help you achieve your goals.
Vet the Candidates
• Have the coaches you are considering had proper coach training? In today's market, anyone can hang a sign out as a coach yet just because someone has been successful in their own career, it does not mean they can coach others. There is a huge difference between coaching and consulting or telling clients how to achieve their goals. A trained coach knows that difference. You can certainly ask your Executive Coach to also provide consulting services in a specific area (something that should be defined when you confirm the scope of the relationship), but consulting is not coaching.
• Be candid about what you want from leadership development coaching. Ask hard questions and notice how the coach handles them. You want a coach that is comfortable with whatever comes their way, has excellent interpersonal skills and is someone whom you respect.
• Ask for references. Often you can speak to the coach's current or previous clients to get a better sense of how they work and the results they helped achieve.
Where to Find Executive Coaches
• To get names of possible coaches, ask around or go to Credentialed Coach Finder on the International Coach Federation website to research coaches.
• Some companies have internal Executive Coaches or relationships with coaching companies and they can provide several coaches for you to interview.
When done well, Executive Coaching can transform your professional world and even personal life. So, take the time to find the best Executive Coach for you. Interview a few before you make a decision.
I would be happy to talk to you about my coaching practice and give you names of other coaches who could be a good fit for you to consider.