Self-awareness shows path to better leadership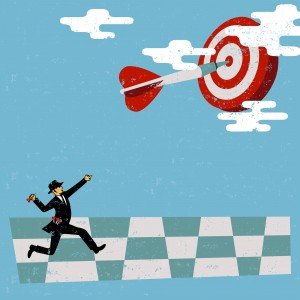 The cornerstone of a powerful leader lies in the self-awareness to know what your strengths are and when it is best to use them. Even more important is the ability to understand when you are overusing your strengths to the detriment of your team's development.
Strengths Profile As a Tool For Greater Self-Awareness
Raymond runs an account group in a fast-paced, service-oriented business.  He came to me for Executive Coaching with the goal of identifying areas for improvement, including how to become a more effective leader. One of the tools we used during the coaching was CAPP's Strengths Profile, which analyzes 60 strengths based on:
impact on performance
energy level
frequency of use.
The assessment provides very insightful information that can help develop self-awareness and shed light on both productive and counterproductive patterns of action. In this case, our purpose was to understand which strengths Raymond should capitalize on and build his job around and which ones he might be overusing with a negative effect. The results revealed that Raymond's top leadership strengths are "Resolver" and "Explainer".  "Resolver" is the ability to solve complex problems, the more complicated the better. "Explainer" means taking complex ideas and explaining them in simple, easy to understand ways. Raymond immediately recognized himself in these two strengths, as he really enjoys solving client issues and then teaching his direct reports how to solve the problem.
Identifying Overused Strengths
At the same time, the assessment showed us that Raymond was greatly overusing these strengths. While these skills are useful and got him to his leadership role, they had become his default mode of action and were interfering with his ability to be a strong leader. This feedback was essential in helping us strategize how Raymond could stop solving the problems himself and create an environment where his team members, too, could develop into great problem solvers.
Takeaway
When we are good at certain tasks, they can easily become our "go to" responses in many situations and we might not realize they are actually getting in the way of our success. As leaders, overusing our own strengths might prevent us from getting the most from our team. Do you have the self-awareness to know if you are overusing your strengths? Contact me to learn more about how coaching and the Strengths Profile tool can help you be a better leader and improve your team's performance.