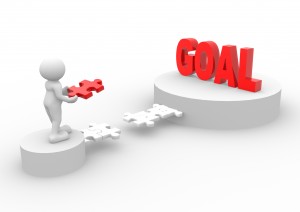 It is that time of year again, when we begin to think about setting goals and making resolutions for the New Year. The goals we pick can be as basic as getting healthier and spending more quality time with family and friends or as challenging as starting a new business, quitting your job or renovating your house.
Unfortunately, the statistics tell us that most people are not successful in maintaining their goals, which will be a distant thought by February.
Why we fail to reach our goals
It's easy to feel great when envisioning the moment we reach a coveted goal but we should also make sure we have fun along the journey to get there. There is no reason why working towards a goal should feel like a big sacrifice – yet, often, that's exactly how we feel. The truth is, most New Year's resolutions fail to stick because we go about them in a way that doesn't suit or energize us.
Each one of us has a unique, innate way of solving problems and tackling challenges. We feel more engaged, motivated, and exhilarated when we approach our goals using our unique way of operating. When we go against it, we are likely to get bored and tired by the focus it takes to stick with the goals.
So, when you set out to accomplish your New Year's resolutions – or any other goal – stop to think about what type of approach excites you and that you would look forward to, every time. What looks fun and easy to you?
Aligning your goals with your innate operating patterns
Here's an example. My husband, Alan recently recovered from a challenging illness that left him with significant weight and muscle loss. His goal was to increase his strength and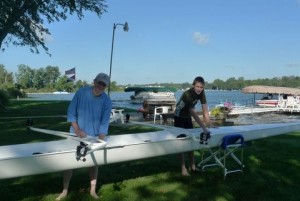 cardio fitness but just going to a fitness club would not have been a good fit for him. Instead, he started rowing, which fulfills his fitness needs while combining his love for boating and working with his hands – two things that naturally energize him. Rowing gave Alan a chance to spend more time with his son, who was also looking for a physical activity.
Alan literally jumped in with both feet; joined a rowing club, took classes,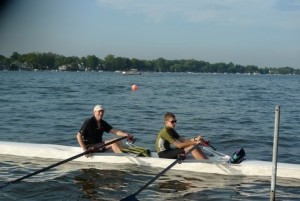 purchased his own boat and began participating in races. Alan and our son, Jacob love rowing so much, they continued rowing well into the cool days of fall; even laughing after they flipped into the very cold water one November day. Alan doesn't mind rowing at 5:00 am before going to work because he's found an activity that is helping him towards his cardio/strength goal AND is truly fun and invigorating for him.
I'm applying the same concept to myself. One of my goals for 2015 is to be more grounded and peaceful. My innate operating pattern – what energizes me – is to keep changing what I do and not having a specific schedule or routine. Knowing this, I downloaded several yoga and meditation apps on my iPad. I find it easy and fun to use them by myself in the quiet at home because I do not have to attend a class at a specific time and the variety keeps me interested. On a really busy day, I may only do an app for ten minutes, yet the result of time invested helps me be more grounded for my day. This approach works because it aligns with my natural way of tackling challenges and keeps me coming back to my yoga mat or carving out some time to meditate.
On to you
Think about how you enjoy getting things done and use that to accomplish your goals. For example, if you are someone who likes structure and order, create new plans to engage you and keep you focused on your goals so they become a natural part of your workday or weekend plans.
Make it easy. Do it your way and you will have a very successful 2015!
Alan and my approaches to goal setting are formed by our innate way of operating, which is revealed in our Kolbe results. Read more about the Kolbe Concept