End of Year Questions for Leaders and Teams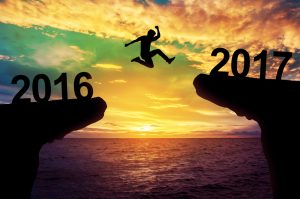 Happy Holidays!
I hope you are planning for some downtime over the next 2 weeks, to recharge and enjoy a quiet break with family and friends.
For leaders and teams, this is also a great time for reflection, since starting next week we're going to have to shift our focus to the New Year and hit the reset button. Whether that thought excites you or gives you fits of anxiety, I invite you to do the beginning section of an exercise that I give my clients at this time of year.
The exercise is simple but can yield very powerful results. We take an honest look at what's happened over the past year – the good and the bad – and extract lessons that we can carry forward into the New Year.
Part I: Put the Past Year On the Table
Ask yourself:
What are you most proud of from this year? What did you complete?
Now list your disappointments. What can't you believe you didn't do this year?

Jot it down so you can review it
Like you did for the positives, include work and personal stuff
Are there things you started and didn't finish?
Or things you never even started?
Be honest! Something like avoiding a tough conversation with a team member should be considered an incompletion
Part II: Step Back and Look At It 
Now, analyze the two lists and see what you can learn from them.
What made the good stuff get done well?
What stopped you on the hard stuff that didn't get done?
What patterns do you notice?
What would help you be successful next year?
Leaders and teams can do the exercise together, or each person can do it on their own with a friend or spouse. I actually enjoy having a few friends over during the New Year's weekend and doing the exercise with them. It is fun to do as a group and a neat way to start the year.
Full Exercise
The full exercise includes guidelines to help leaders and teams review their roles and goals, so you can go full circle with your planning for 2017.